The Smart Phone: A Perfect Camera for the Garden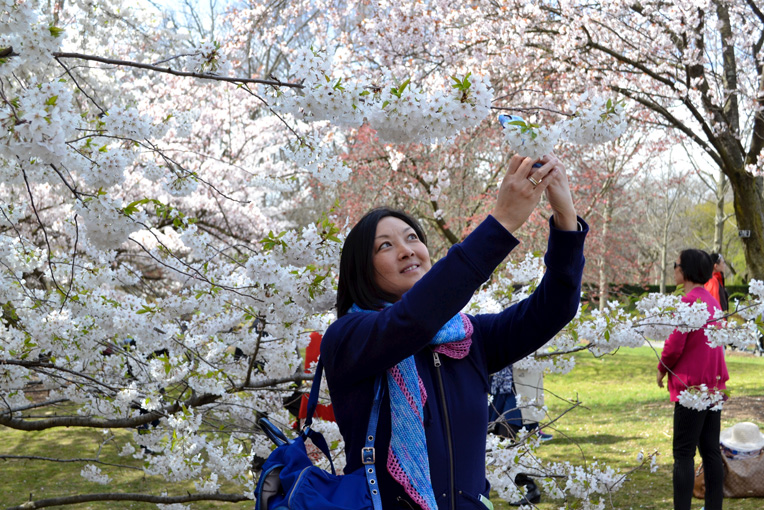 Class: The Smart Phone: A Perfect Camera for the Garden. Photo by Blanca Begert.
The size and weight of the smart phone makes it the ideal camera to visually capture the unexpected while exploring the Garden. We all have one, but do we know how to use it as a fully functioning camera? This class reviews the functions of the camera and focuses on composing with the phone, using the special qualities of the Garden as our subject.
Dates:
February 24 - March 17, 2019 Check for other dates
Meets:
Su from 10:30 AM to 1:30 PM
Location:
Administration Building Classroom 125
Instructor:
Karen Bell
Member Fee:
$ 182.00
Nonmember Fee:
$ 201.00
Notes:
4 Sundays: February 24; March 3, 10, 17.
You must bring your printed confirmation to the Garden for admittance to each class session. Report to the security desk at the 1000 Washington Avenue entrance, and you will be directed to your classroom. Show your confirmation for free admission to the Garden before each class. For drivers, the parking lot is located at 900 Washington Avenue. Allow 5 to 10 minutes to walk from the parking lot to the Education building.
Sorry, we are no longer accepting registrations for this course. Please contact our office to find out if it will be rescheduled, or if alternative classes are available.
If you have questions about your online registration, please call us at 718-623-7220 or email registration@bbg.org