Mixed Media: Pen and Ink and Watercolor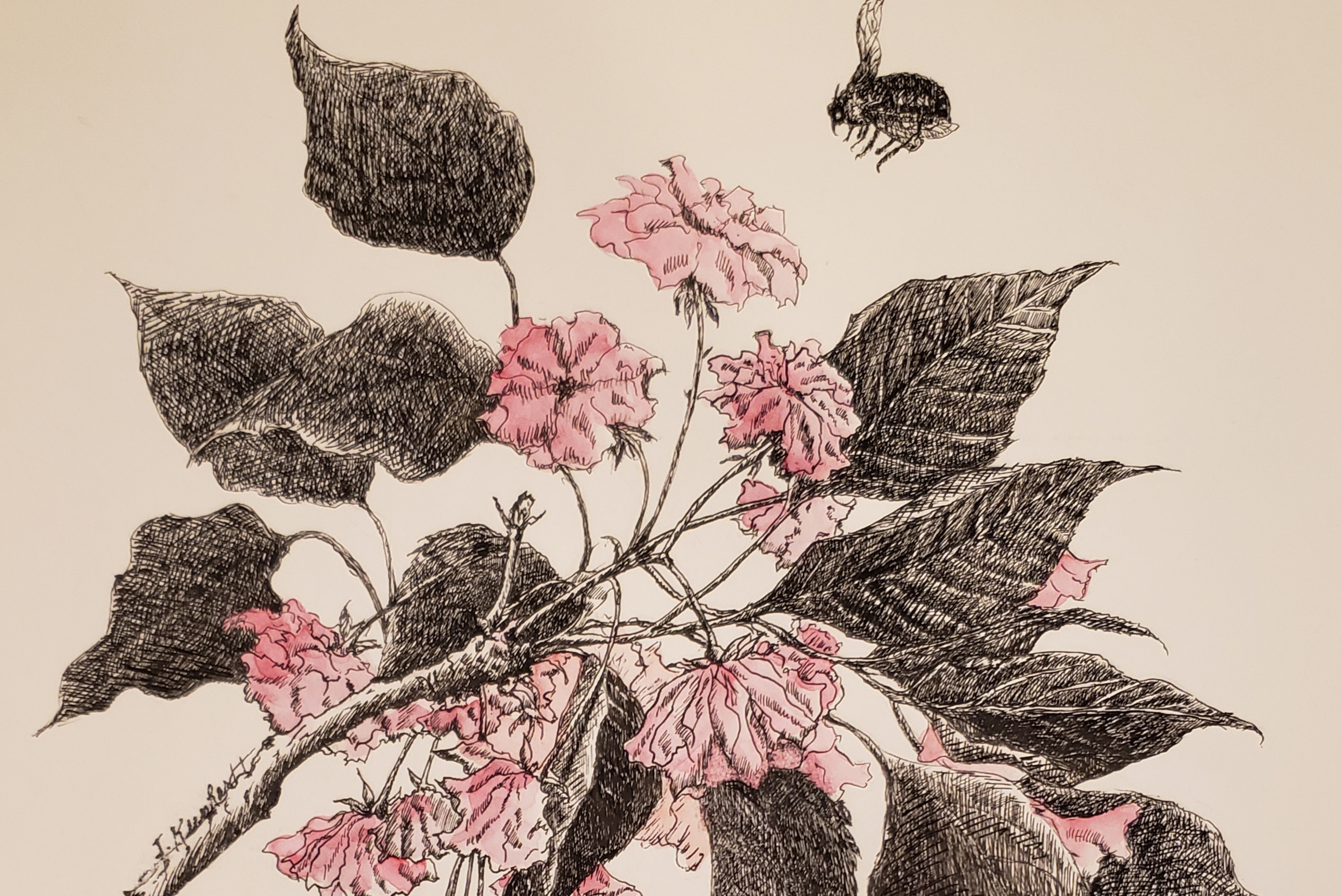 Mixed Media: Pen and Ink and Watercolor. Image by Judy Kunhardt.
Improve your skill at drawing and rendering graded tonal values using pen and ink techniques, with an option to add or use watercolor. Bird nests, insects, and Garden plants will be our inspiration.
Category:
ART
Dates:
March 25 - April 29, 2020 Check for other dates
Meets:
W from 10:00 AM to 1:00 PM
Location:
Administration Building Classroom 123
Instructor:
Judith Kunhardt
Member Fee:
$ 228.00
Nonmember Fee:
$ 250.00
Materials Charge:
$ 3.00
Notes:
5 Wednesdays: March 25; April 1, 8, 22, 29 (no class April 15).
Bring your own materials: Mixed Media: Pen and Ink and Watercolor Materials List

Please bring your registration confirmation and a photo ID to the security desk at the 1000 Washington Avenue entrance, and you will be directed to your classroom. In advance of class, show registration confirmation for free admission to the Garden. For drivers, the parking lot is located at 900 Washington Avenue. Allow 10 minutes to walk from the parking lot to the Education building.
Sorry, this course is full.
If you have questions about your online registration, please call us at 718-623-7220 or email registration@bbg.org