Landscape Drawing for Travelers - Section B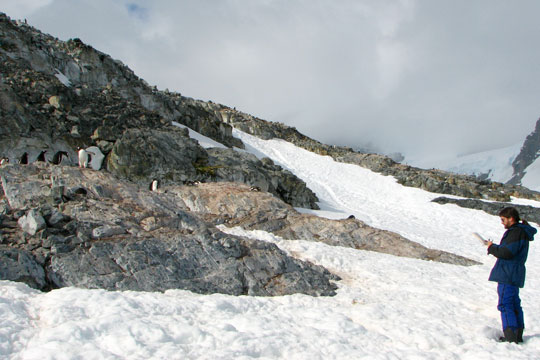 Class: Landscape Drawing for Travelers. Photo by Janet Morgan.
Create a sketch or travel journal or build a student portfolio as you hone your outdoor drawing skills in the diverse landscapes of BBG. We also cover the logistics of landscape drawing: planning, portable tools, location selection, safety, and comfort. This class is suitable for all levels of experience. Please bring an extra layer of warm clothing.
Please note that this class will run rain or shine.
| | |
| --- | --- |
| Dates: | June 23, 2019 Check for other dates |
| Meets: | Su from 9:00 AM to 12:30 PM |
| Location: | Administration Building Classroom 123 |
| Instructor: | Greg Frux |
| Member Fee: | $ 57.00 |
| Nonmember Fee: | $ 63.00 |
| Materials Charge: | $ 15.00 |
| Notes: | You must bring your registration confirmation to the Garden for admittance to each class session. Report to the security desk at the 1000 Washington Avenue entrance, and you will be directed to your classroom. Show your confirmation for free admission to the Garden before each class. For drivers, the parking lot is located at 900 Washington Avenue. Allow 5 to 10 minutes to walk from the parking lot to the Education building. |
Sorry, we are no longer accepting registrations for this course. Please contact our office to find out if it will be rescheduled, or if alternative classes are available.
If you have questions about your online registration, please call us at 718-623-7220 or email registration@bbg.org