Soil Management, Section B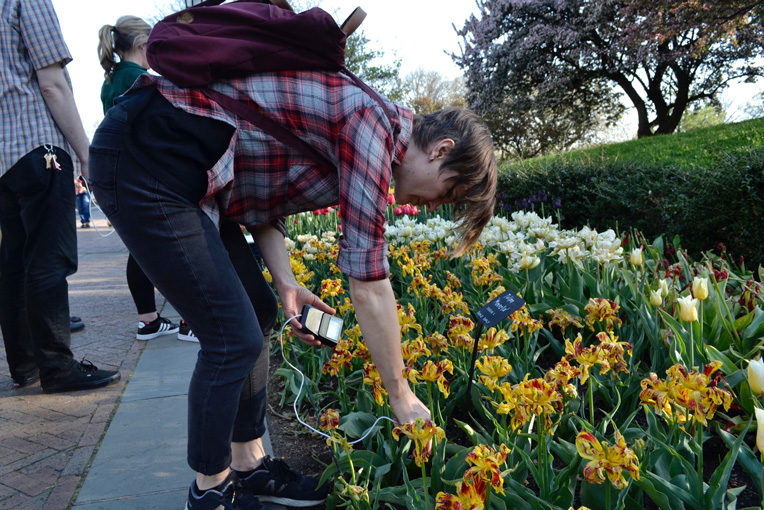 Soil Management. Photo by Blanca Begert.
The planning that goes into creating a beautiful garden is wasted if the soil is poor. Learn about soil structure, fertility, and water availability to understand what happens underground. Through lectures, discussions, and labs, learn to improve the soil with amendments and other techniques. Students receive a copy of the BBG handbook
Healthy Soils for Sustainable Gardens
and should be prepared to dive into the science of soils.
This course is one of eight required for the Certificate in Horticulture—a program is designed for people who plan to pursue a career in the horticulture industry and for highly motivated home gardeners who want an in-depth understanding of plants and gardening. For more information, please visit the
Certificate in Horticulture webpage
.
Category:
HORT
Dates:
October 23 - December 4, 2019 Check for other dates
Meets:
W from 6:00 PM to 9:00 PM
Location:
Administration Building Classroom 125
Instructor:
Anna Paltseva
Member Fee:
$ 327.00
Nonmember Fee:
$ 360.00
Materials Charge:
$ 15.00
Notes:
6 Wednesdays: October 23, 30; Novmber 6, 13, 20; December 4. (Class skips November 27)

You must bring your registration confirmation to the Garden for admittance to each class session. Report to the security desk at the 1000 Washington Avenue entrance, and you will be directed to your classroom. Show your confirmation for free admission to the Garden before each class. For drivers, the parking lot is located at 900 Washington Avenue. Allow 5 to 10 minutes to walk from the parking lot to the Education building.
Sorry, we are no longer accepting registrations for this course. Please contact our office to find out if it will be rescheduled, or if alternative classes are available.
If you have questions about your online registration, please call us at 718-623-7220 or email registration@bbg.org