Rooftop Container Gardening - Section B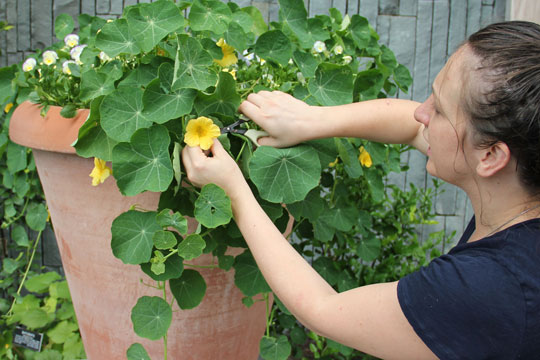 Photo by Rebecca Bullene.
Want to start a rooftop garden or properly care for an existing one? This workshop will give you the tools to get going! Learn about technical aspects like weight considerations, irrigation, and building materials, as well as soil, suitable plants, design, and proper care. (Note: This workshop covers gardens but not green roof systems.)
Sorry, we are no longer accepting registrations for this course. Please contact our office to find out if it will be rescheduled, or if alternative classes are available.