Get to Know Your Trees: The Maples—BLENDED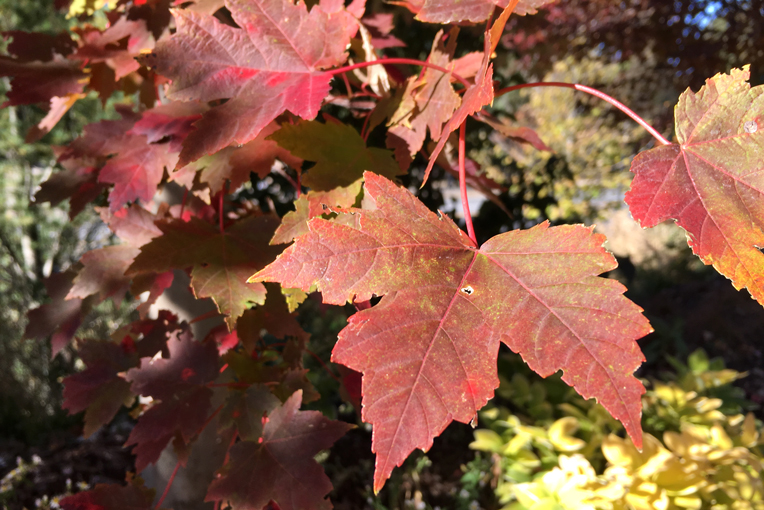 Photo by Sarah Schmidt.
Take a deep dive into the majestic maple genus, Acer. Whether it be as a topping for pancakes, the star of autumn leaf peeping, the national symbol of Canada, the state tree of New York, or vibrant garden ornamentals, everyone has a personal connection to maple trees. Let's take your knowledge and affection for maple trees to the next level by exploring the nuances and diversity of the entire genus in the detail it deserves.
Category:
NATURE
Dates:
June 1-3, 2023 Check for other dates
Meets:
Th and Sa from 6:00 PM to 8:00 PM
Location:
Administration Building Classroom 125
Instructor:
Carey Russell
Member Fee:
$ 140.00
Nonmember Fee:
$ 153.00
Notes:
Zoom - Thursday June 1, 6-8 p.m.
BBG - Saturday June 3, 12-4:30 p.m.

You will be emailed the Zoom link for this class. If you have not received the link by 6 p.m. on May 30, please reach out to continuinged@bbg.org.
Sorry, we are no longer accepting registrations for this course. Please contact our office to find out if it will be rescheduled, or if alternative classes are available.
In order to receive a refund, you must cancel your enrollment at least five business days prior to the class start date. You will be charged a $15 cancellation fee. No Exceptions.
If you have questions about your online registration, please call us at 718-623-7220 or email registration@bbg.org