Urban Garden Maintenance—BLENDED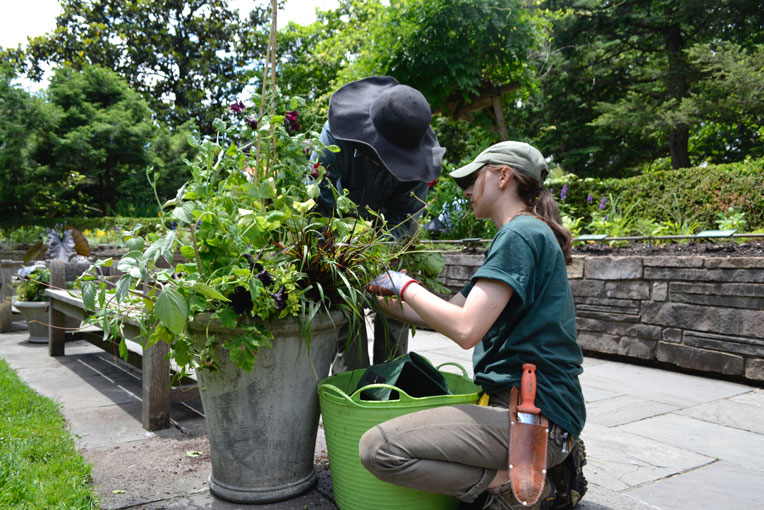 Photo by Blanca Begert.
Better understand the practical tools and techniques for plant care, pruning, transplanting, and other essential tasks. Learn about site assessment and maintenance of flowers, vegetables, trees, shrubs, containers, grass, and groundcovers. Become a more well-versed horticulturist through problem-solving, hands-on activities, and garden explorations. Each class session focuses on a different maintenance topic.
This course is one of eight required for the Certificate in Horticulture—a program designed for people who plan to pursue a career in the horticulture industry and for highly motivated home gardeners who want an in-depth understanding of plants and gardening. For more information, please visit the
Certificate in Horticulture webpage
.
Category:
HORT
Dates:
May 23 - June 27, 2023 Check for other dates
Meets:
Tu from 5:30 PM to 8:30 PM
Location:
Administration Building Classroom 123
Instructor:
Celeste McMickle
Member Fee:
$ 354.00
Nonmember Fee:
$ 389.00
Notes:
6 Tuesdays: May 23 30; June 6,13, 20, 27 | 5:30–8:30 p.m.

May 23 - BBG
May 30 - Zoom
June 6 - Field Trip to Java St Garden
June 13 - BBG
June 20 - Zoom
June 27 - BBG

Sorry, we are no longer accepting registrations for this course. Please contact our office to find out if it will be rescheduled, or if alternative classes are available.
If you have questions about your online registration, please call us at 718-623-7220 or email registration@bbg.org