Color and Saturation: Watercoloring Wild Flowers—ONLINE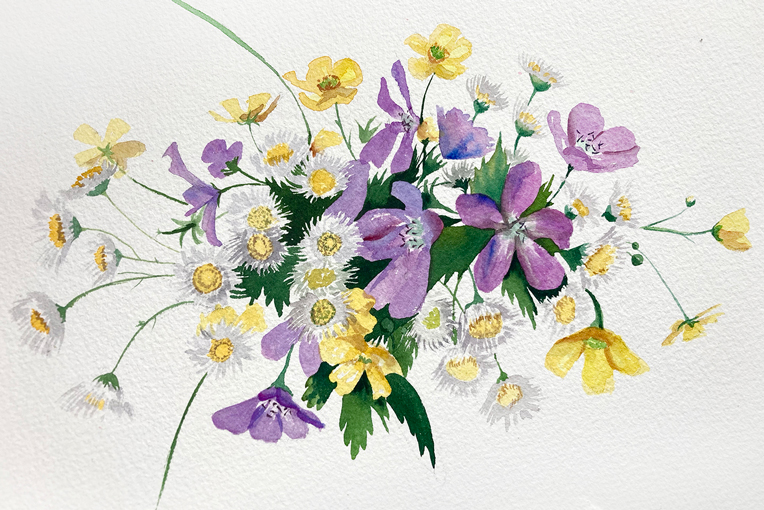 Illustration by Allison Maletz.
Learn how to paint botanical subjects with a variety of detailed approaches, but also looser, more impressionistic techniques. Focusing on composition, textual changes, and color combinations. Beginners and intermediate artists are welcome. Your instructor will do extensive demonstrations throughout the class and will teach technique and answer relevant questions. She will provide some sample reference images, but students are encouraged to look for their own reference inspiration as well (still life or photos). All levels are welcome!
Sorry, we are no longer accepting registrations for this course. Please contact our office to find out if it will be rescheduled, or if alternative classes are available.
If you have questions about your online registration, please call us at 718-623-7220 or email registration@bbg.org