Spring Plein Air Pastel Painting at the Garden—ON-SITE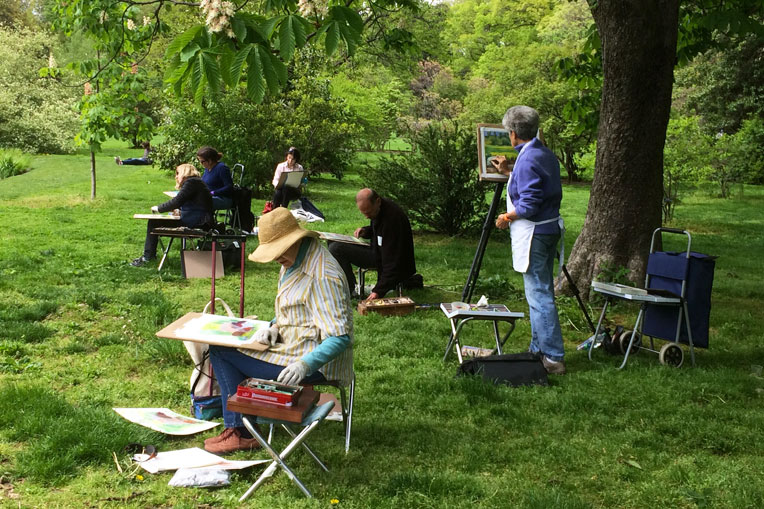 Photo by Blanca Begert.
Paint the late spring landscape using soft pastels, an opaque medium with the color saturation of oil paint. This class will explore the north end of the Garden, beginning at the Overlook and other nearby areas. This class is taught studio-style with individual attention and each session ends with a critique to share and learn from everyone's work within the group. Some previous experience with drawing or other art media is recommended. On rainy days still life subjects will be provided in the classroom.
Sorry, we are no longer accepting registrations for this course. Please contact our office to find out if it will be rescheduled, or if alternative classes are available.
If you have questions about your online registration, please call us at 718-623-7220 or email registration@bbg.org