Textured Floral Embroidery—ON-SITE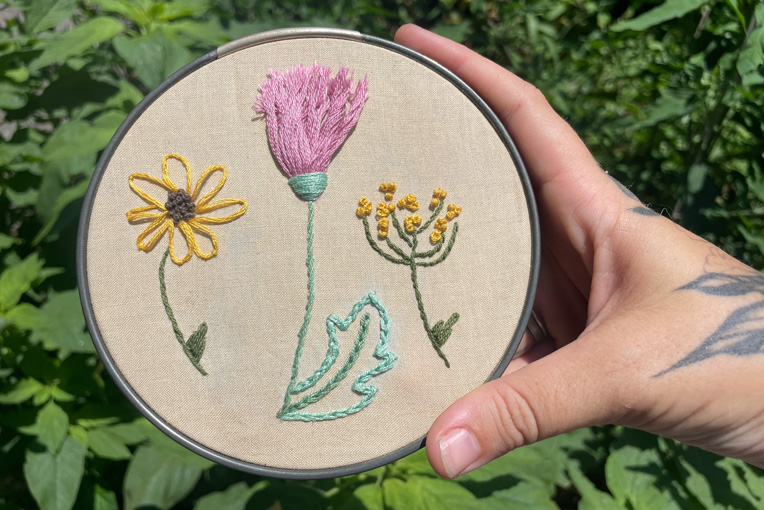 Photo by Rhiannon Platt.
Bring the depth of nature into your home through the different textured stitches we will learn in this floral embroidery class. Students will learn how to utilize several beginner embroidery stitches in a combination that will make their work look anything but beginner! We will work in this class to emulate the beauty of specific flowers on our fabric including thistle, black-eyed susans, and wild parsnip flower.
Sorry, we are no longer accepting registrations for this course. Please contact our office to find out if it will be rescheduled, or if alternative classes are available.
In order to receive a refund, you must cancel your enrollment at least five business days prior to the class start date. You will be charged a $15 cancellation fee. No Exceptions.
If you have questions about your online registration, please call us at 718-623-7220 or email registration@bbg.org