Autumn Plein Air Painting in Soft Pastels—ON-SITE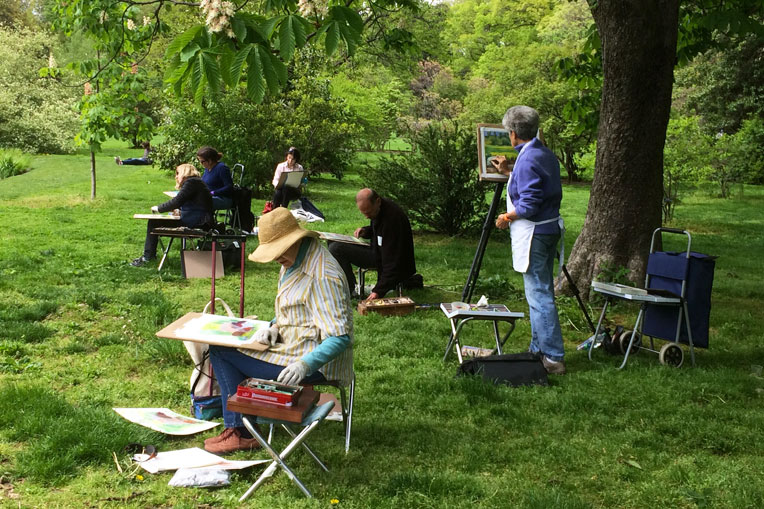 Photo by Blanca Begert.
BBG's gardens provide varied landscapes for the immersive experience of painting plein air, and early fall is the ideal season. The first class will initially meet in the classroom, and then move outdoors near Lily Pool Terrace if weather permits. Subsequent classes will meet at locations farther afield within BBG, to focus on the issue of perspective in landscape. Some experience is recommended, though close instruction for newcomers to the medium or to plein air painting will be provided. Still life subjects will be provided for rainy day work in the classroom.
Sorry, we are no longer accepting registrations for this course. Please contact our office to find out if it will be rescheduled, or if alternative classes are available.
In order to receive a refund, you must cancel your enrollment at least five business days prior to the class start date. You will be charged a $15 cancellation fee. No Exceptions.
If you have questions about your online registration, please call us at 718-623-7220 or email registration@bbg.org