Grow a Flower Cutting Garden (ONLINE)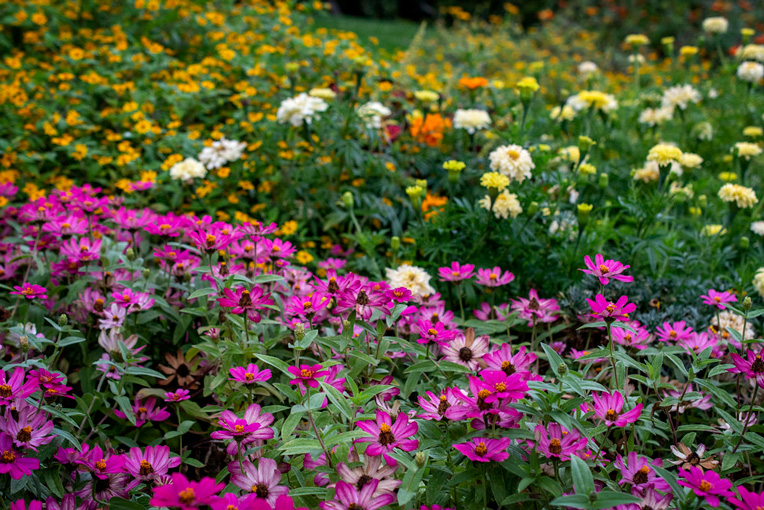 Photo by Michael Stewart.
Join the longtime flower grower and owner of Molly Oliver Flowers for an exploration of cut flower gardening! Learn about varieties of flowers suited for New York's climate, and how to plan for a full and glorious season of cut flowers! Discover the amazing variety of annual and perennial flowering plants suited for NYC's hardiness zone, as well as preferred seed and plant and seedling sources. We will review basic soil, nutrient, light, water, and space requirements for your cutting garden. And learn pro tips for successful flower growing, harvesting and arranging, pinching, integrated pest management, trellising, harvesting, and post-harvest care. Look forward to a year of flowers!
| | |
| --- | --- |
| Category: | GARDENING |
| Dates: | February 17, 2021 Check for other dates |
| Meets: | W from 6:00 PM to 8:30 PM |
| Location: | OFFSITE ONLINE |
| Instructor: | Molly Culver |
| Member Fee: | $ 50.00 |
| Nonmember Fee: | $ 55.00 |
| Notes: | You will be emailed the Zoom link for this class on Friday, February 12. If you have not received the link by 6 p.m. on February 12, please reach out to continuinged@bbg.org. |
Sorry, we are no longer accepting registrations for this course. Please contact our office to find out if it will be rescheduled, or if alternative classes are available.
If you have questions about your online registration, please call us at 718-623-7220 or email registration@bbg.org