Trees in the Garden with Soft Pastels - ON-SITE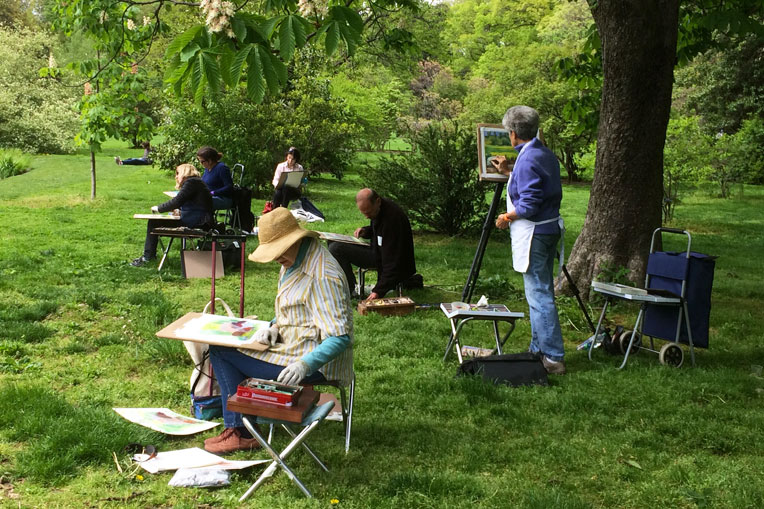 Photo by Blanca Begert.
Beyond the beneficial environmental functions of trees—they help clear air pollution and their shade mitigates heat island effects—their many visual attributes, including their various gestural personalities, textured barks, and contrasting heights, masses, and colors, provide almost limitless possibilities as painting subjects, whether you choose close-up views of their roots or trunks or wider landscape views that include deeper space. This three-week class is taught studio-style, with individual instruction, and a group critique and discussion at the end.
Category:
ART
Dates:
September 22 - October 6, 2021 Check for other dates
Meets:
W from 12 N to 4:00 PM
Location:
Grounds
Instructor:
Enid Braun
Member Fee:
$ 182.00
Nonmember Fee:
$ 201.00
Notes:
3 Wednesdays: September 22,29; October 6. (Rain date Wednesday, October 13).
Bring your own materials: Trees in the Garden with Soft Pastels
Please note that this class meets outdoors at BBG. Instructions on how to enter the Garden will be emailed to participants in advance of class.
Sorry, this course is full.
If you have questions about your online registration, please call us at 718-623-7220 or email registration@bbg.org