Landscape Drawing for Travelers - Section A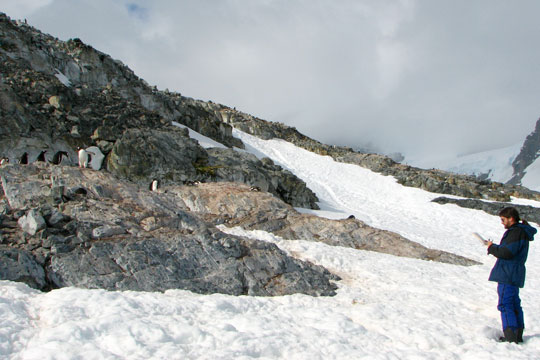 Photo by Janet Morgan.
The diverse landscapes of Brooklyn Botanic Garden provide a unique opportunity to hone outdoor drawing skills; its various settings from formal esplanades to native flora provide diverse challenges. My goal is to equip students to sketch successfully outside, whether in the city or remote wilderness. We will cover preparation, portable tools, location planning, and most importantly comfort and safety. Selection of subject matter and pictorial composition are at the core of the class, creating a framework for successful drawings. I will also introduce additional resources for self study, incorporating geology, botany, architecture etc. This class is suitable for all levels.
Dates:
June 17, 2018 Check for other dates
Meets:
Su from 9:00 AM to 12:30 PM
Location:
Administration Building Classroom 238
Instructor:
Greg Frux
Member Fee:
$ 55.00
Nonmember Fee:
$ 60.00
Materials Charge:
$ 15.00
Notes:

All materials will be provided; materials list link: Landscape Drawing for Travelers
Please bring this confirmation for Garden admission. The Security Guard in the lobby of the Administration Bldg. at 1000 Washington Avenue will direct you to your classroom.
Sorry, we are no longer accepting registrations for this course. Please contact our office to find out if it will be rescheduled, or if alternative classes are available.
Registration for Winter/Spring Continuing Education classes will open at 9 a.m. on Monday, December 4.
In order to receive a refund, you must cancel your enrollment at least five business days prior to the class start date. You will be charged a $15 cancellation fee. No Exceptions.
If you have questions about your online registration, please call us at 718-623-7220 or email registration@bbg.org