A Journey through the World of Incense: Jewish Mysticism and Symbolism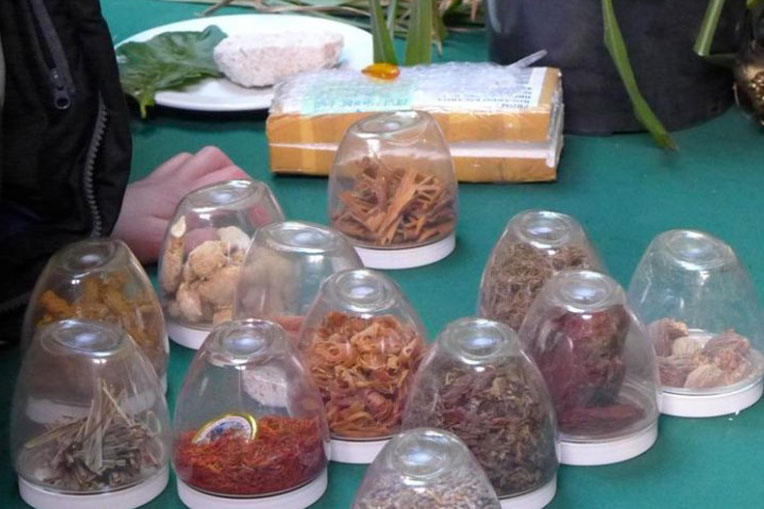 Class: A Journey through the World of Incense. Photo by Eric Yehuda Benchemhoun.
In this series, embark on a cultural and spiritual analysis of potpourri from antiquity to the present-uncovering historical traditions and techniques, and learning to create your own base fragrances at home. Take classes individually, or enroll in the whole series for a discounted price (use promo code AJTWI).
Scent has been used across the world and throughout time to aid people in reaching a higher plane of consciousness. This class begins with a lesson on the use of incense in the Temple in Jerusalem and continues with a focus on Styrax resins, which that don't have a much scent in their normal state but create fragrance when burned, especially in combination with other aromatics. Looking in particular at myrrh, frankincense, and copal, students can hone their "cerebral breath" - the act of using your senses to cleanse your inner self. Take home essential oil and botanical samples.
Call us at 718-623-7220 to see if you qualify for a discount on this course.
| | |
| --- | --- |
| Category: | HHC |
| Dates: | March 22, 2017 Check for other dates |
| Meets: | W from 6:00 PM to 8:00 PM |
| Location: | Administration Building Classroom 236 |
| Instructor: | Yehuda Benchemhoun |
| Member Fee: | $ 32.00 |
| Nonmember Fee: | $ 36.00 |
| Materials Charge: | $ 5.00 |
| Notes: | Please bring this confirmation for Garden admission. The Security Guard in the lobby of the Administration Bldg. at 1000 Washington Avenue will direct you to your classroom. |
Sorry, we are no longer accepting registrations for this course. Please contact our office to find out if it will be rescheduled, or if alternative classes are available.