Amazing Aquatic Insects (All Ages)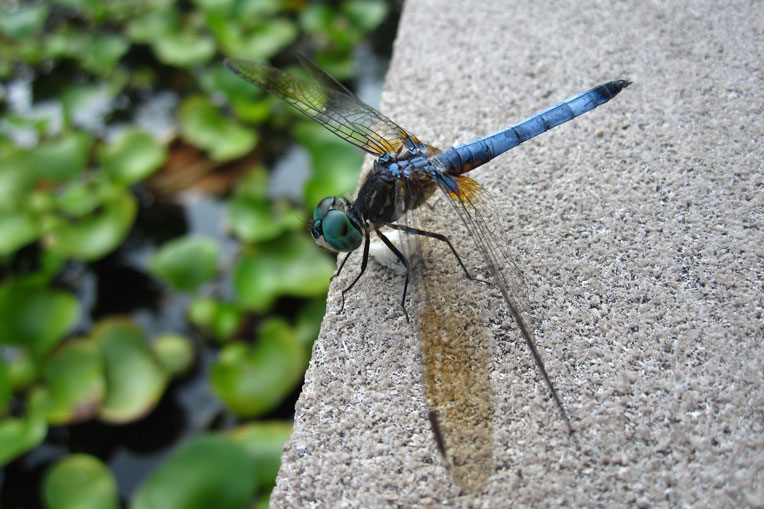 Class: Amazing Aquatic Insects. Photo by Rebecca Bullene.
There are more insect species on earth than any other living creatures, and many of them live in the water. Aquatic insects have developed many unique and fascinating adaptations that allow them to live on the water's surface, and even under the water! After studying facts and illustrations in the classroom, students will explore insects in action in their watery habitats. Using a sweep net, we will catch and observe aquatic insects up close.
Children welcome! (Ages 6+, one adult per child, please.) To enroll your child, please call Registration at 718-623-7220 for a discounted rate of $10.
| | |
| --- | --- |
| Category: | NATURE |
| Dates: | August 13, 2017 Check for other dates |
| Meets: | Su from 11:00 AM to 1:00 PM |
| Instructor: | Paul Keim |
| Member Fee: | $ 25.00 |
| Nonmember Fee: | $ 28.00 |
| Notes: | Bring a magnifying lens to watch these amazing animals. The Security Guard in the lobby at 1000 Washington Avenue will direct you to your classroom. PLEASE BRING THIS CONFIRMATION FOR GARDEN ADMISSION |
Sorry, we are no longer accepting registrations for this course. Please contact our office to find out if it will be rescheduled, or if alternative classes are available.
Registration for fall classes begins at 9 a.m. on Thursday, August 26, 2021. Please check back then to register.
If you have questions about your online registration, please call us at 718-623-7220 or email registration@bbg.org